2019 Dates will be posted Soon!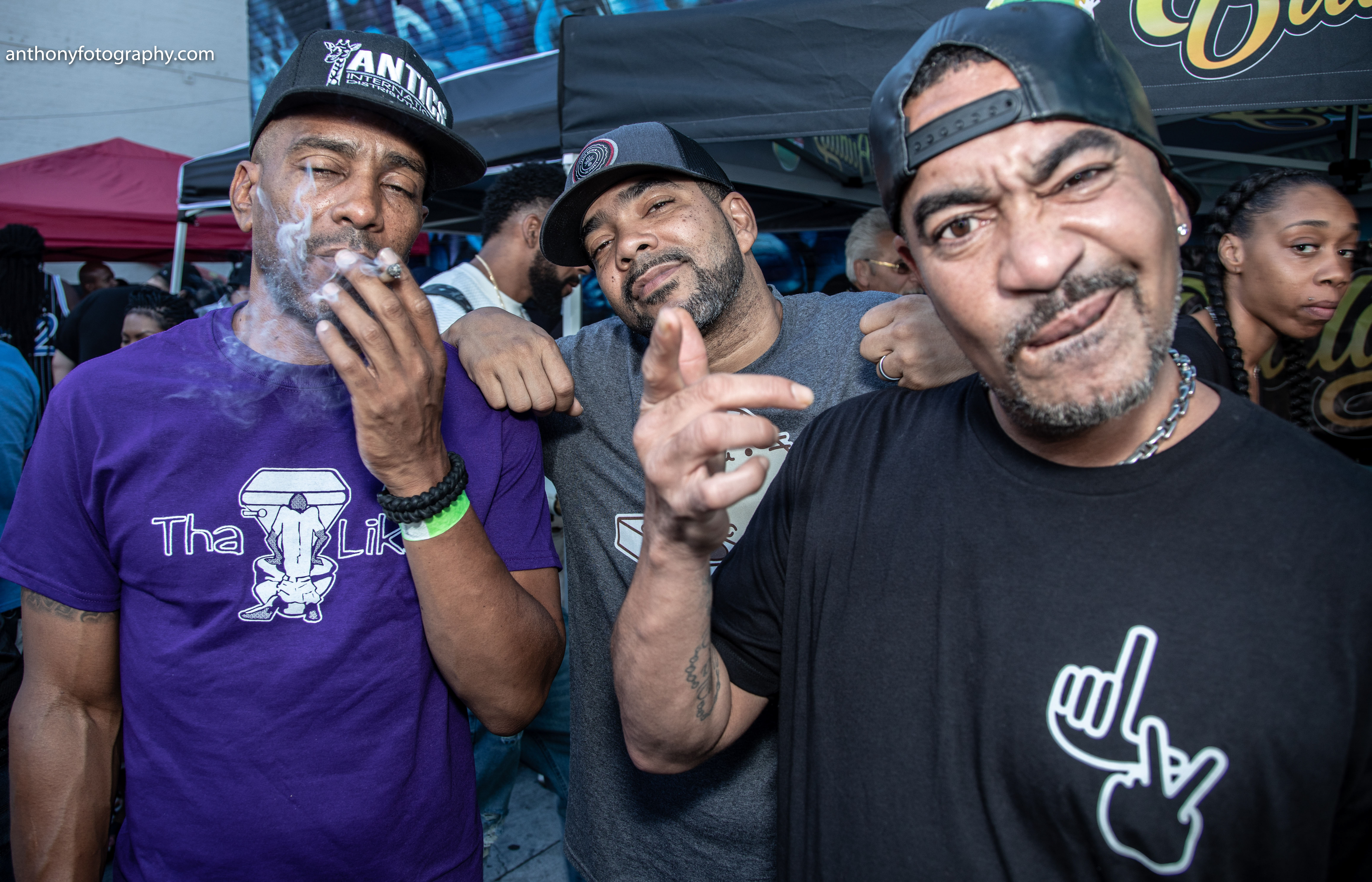 Tha Alkaholiks
Fueled by booze, mirth, and unadulterated ego, tha Alkaholiks are a three-man warehouse of devastatingly clever one-liners and loaded energy. Emcees J-Ro, Tash, and occasional emcee (but full time DJ) E-Swift overload their verses with punchline upon punchline. Setups and filler rhymes are left to rappers of lesser ability who can't afford to use their "A" material with such reckless abandon. Every track is an electrified bundle of drunken B-boy exuberance that's barely contained by the keenly eclectic loops that Swift employs to the task.
"We were party animals for over a decade. Times are changing," says Tash. "We'll still get together once in a while to do a song here and a song there" Tash
Pressing through the 90's, Tha Alkaholiks followed hard working & hard drinking schedule of touring and releasing an album every other year until 2001's X.O. Experience, which brought about an official name change to "Tha Liks" for political purposes, and a over-publicized 3 year "hiatus" in which no new material came out…yet the worldwide tour duty was still as heavy as ever. "To us we've really had no time off just because we haven't put out an album. We would talk about that too," says J-Ro. "Sometimes we'd be stuck in an airport or a nasty motel somewhere, and say like 'Yeah, people think we aint doin' shit right now.'…but we were always grindin'."


Tha Alkaholiks also quickly began developing another career aspect that was uncommon to hip-hop at the time, the idea of a touring group. "We're kind of like an old rock band. Some people even compare us to the Grateful Dead," says J-Ro. "We've got that following that never ends. I don't care if we don't put an album out for five years, we'll still be able to do shows and sell out venues." Cris-crossing the country and hitting Europe several times a year began to truly perk up ears, while the hard-partying image made Tha Liks very attractive to a massive cross section of people who around the world. Their shows became just as notorious for the drunken heads throwing up in the venue's bathroom over intoxicated from the beats and rhymes coming from the stage.